A big request.
This week's SpiderForest comic of the week spotlight is all about the horror comics. Arbalest is in the fine company of these folks, who you should absolutely check out if you're in the mood for darker, creepier stories:
broken is a fantasy/horror story about a psychic zombie befriending a fairy general while they try to protect each other from eldritch abominations, a genocidal dictator, and their own PTSD. Contains graphic violence (including suicide), body horror, and the occasional flashing image.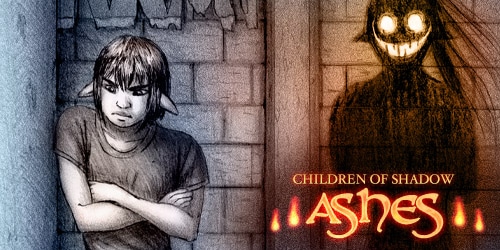 Children of Shadow: Ashes - Rava is a fire daemon and an outcast. Anor is a water daemon incapable of killing, even when lives are threatened. And Fawna is only a simple fox, who could be the key to saving everyone from the twisted monsters plaguing their worlds. But their most difficult battles might just be against the demons lurking inside themselves.